LCB: The best affiliate website unveiling to date!
Latest casino bonuses (LCB), as you know it, is no more; well not entirely. Everything you loved about it still remains, but now it is simply new, and improved. Frequent customers can check out the new website and enjoy new features a secure website connection, a new comprehensive gambling restrictions page and custom made gambling forum, which will surely not disappoint. While it will remain dedicated to its large library of quality content, and its unparalleled commitment to customer support, the site has undergone a transformation that will display a more user-friendly, modernized layout.
Those who are already members need not worry about their accounts, as they will be able to continue logging in with the same details, just as they were before. New members can also register with ease, completing the process in just a few, short moments. Completion will warrant full access to the site and all that it has to offer.
Members will notice that changes have been made for the better. For starters, there have been some modifications made to the user profile. With the new launch, individuals will find this feature more easily navigable, and more personally tailored to each customer's needs. Furthermore, all things relating to the user profile can be found in one place. Players' profiles will also be conveniently linked to their dashboard, messages, and the LCB shop.
Additionally, players can also look forward to an improved search option, making it much easier for visitors to find their way around the site. Now, members will be able to easily select the 'Search' tab and enter the term or topic they are looking for, with results generating instantly. Main menu navigation has also been similarly reconfigured. Tabs provided at the top of the site will immediately launch the desired page, providing links to any and all sub-pages.
LCB delivers its members the latest news within the gambling industry, providing for the most up-to-date details on gambling-related news across the globe. This is further enhanced by a live feed, in which information is updated as it happens.
So, members need not fret. LCB is not going anywhere. It has simply been improved to meet the growing needs of its users, while still delivering hundreds of online casino and game reviews, thousands of free games, mobile gaming opportunities, and a world directory of land-based casino reviews. With a number of awards already under its belt, this latest transformation foreshadows a bigger, and brighter future for the site.

THE EVOLUTION OF GAMBLING IN SWITZERLAND – FROM PROHIBITION TO A DIGITAL BOOM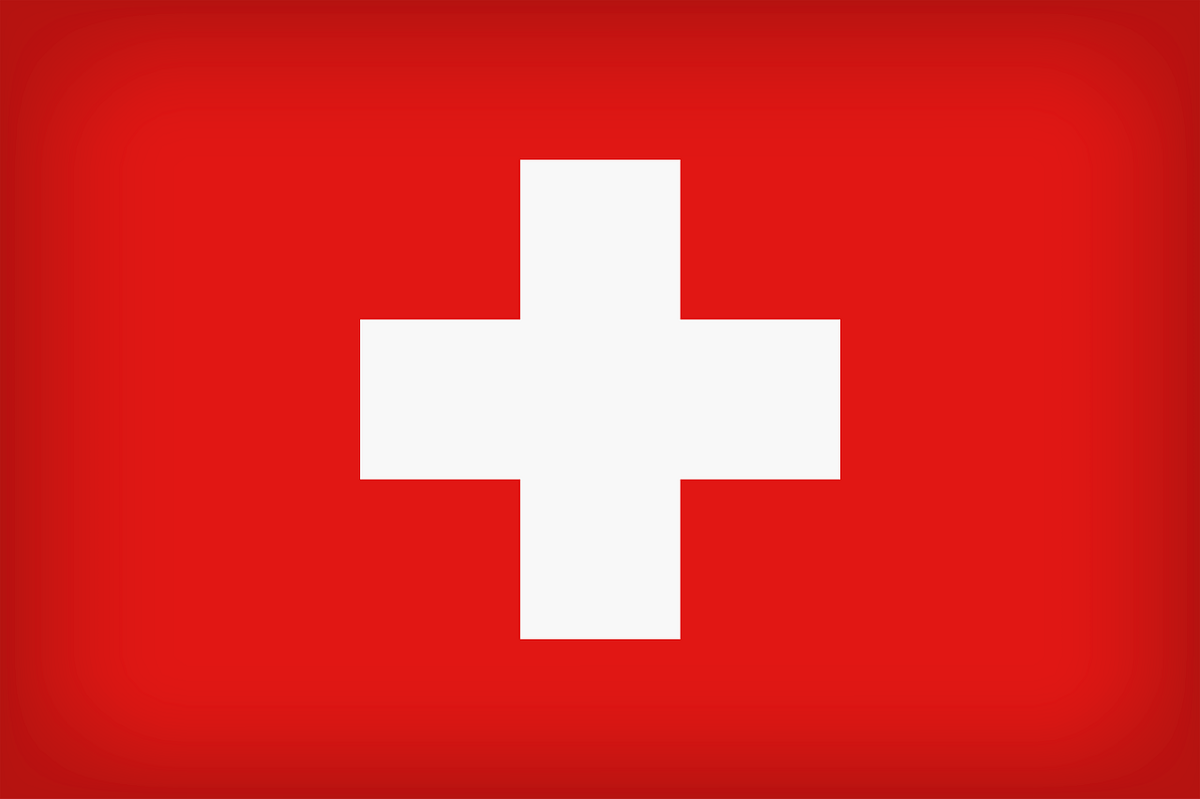 Switzerland, renowned for its picturesque landscapes, exquisite chocolates, and financial prowess, is also home to a turbulent gambling landscape that has undergone significant changes throughout its history. Once considered immoral and prohibited on religious and social grounds, gambling in Switzerland is now steadily embracing change and adapting to modern times.
THE HISTORY OF SWISS BETTING
Over the centuries, the Swiss have dabbled in various forms of betting. The first Swiss casino opened in the 19th century, quickly establishing itself as a vital social and cultural hub. However, this golden era was short-lived, as just a month after the opulent Interlaken Casino's debut in 1859, the Cantonal Government imposed a blanket ban on all forms of gambling.
Despite this prohibition, the Swiss ingeniously continued their gambling activities by wagering on a game known as "petits-chevaux", involving miniature metal horses racing on a small circular track.
It wasn't until the early 1990s that Switzerland began to slightly relax its gambling prohibitions, signaling a shift away from the long-standing moral stigma attached to gambling. Nonetheless, even with new legislation in place, the ban wasn't fully overturned, allowing only limited-stakes casino gambling.
THE CURRENT SITUATION
As time progressed, the digital age brought forth online forms of betting, including sports betting, which led Swiss punters to spend substantial amounts abroad.
Motivated by both economic considerations and the rising number of gambling addicts, Swiss politicians decided it was time to modernize their outdated gambling regulations.
In January 2019, the Swiss government introduced a new Gaming Act that legalized online betting for the first time while blocking all foreign operators. The primary goals of the new gambling law were to enhance protection against gambling addiction and ensure a portion of gambling revenue was allocated for public welfare, all while adapting to the challenges of the digital era.
Consequently, Switzerland now boasts one of Europe's strictest gambling regulatory frameworks, allowing only two public operators, Swisslos and Loterie Romande, to provide sports betting services. Similarly, online casino services are exclusively offered by licensed brick-and-mortar casinos.
To date, nearly 400 domains have been added to the official list of blacklisted sports betting operators, and Swiss telecommunication service providers automatically block these domains using DNS blocks.
While domain blocking is a deterrent measure, it has its limitations. Technologically adept punters can easily bypass these blocks using VPN clients. At the same time, blacklisted operators persistently seek ways to provide their services to Swiss customers, often resorting to frequent domain name changes.
With the surge of unregulated online betting in Switzerland, the need for reliable resources such as BookiesBonuses, which help Swiss punters navigate the complex betting landscape and discover the best betting options has never been more critical.
THE FUTURE OF GAMBLING IN SWITZERLAND
Switzerland's gambling future remains uncertain due to stringent regulations that raise questions about their effectiveness and the pressing need for regulatory reforms that balance player protection with fostering a competitive and vibrant betting landscape.
While the intent behind these measures is to safeguard citizens, they have inadvertently limited options for Swiss punters. Consequently, a growing number of individuals have turned to international bookmakers known for providing a broader range of betting options, more competitive odds, and attractive bonuses.
In this ever-evolving industry, staying well informed about the latest developments, regulations, and the most reputable offshore bookmakers is crucial for those seeking the best sports betting experience. This knowledge empowers bettors to navigate the shifting Swiss betting scene and make well-informed decisions.
Disparities in Brazilian Gambling Market Expose Socioeconomic Inequities
The Brazilian gambling market is a dynamic and ever-growing industry that attracts individuals from various socioeconomic backgrounds. 
However, a closer analysis of the market by ENV Media reveals significant disparities, highlighting how certain segments of society are overrepresented while others are underrepresented. This article examines the distribution of active real money gamblers across different household brackets in Brazil and sheds light on the underlying socioeconomic inequities that contribute to this phenomenon.
The Overrepresentation of A-Level Households
Comprising only 2.9% of Brazilian households, A-Level households surprisingly make up 12% of the Brazilian gambling market. This overrepresentation raises questions about the factors driving individuals from these households to engage in gambling activities more frequently compared to their counterparts in other socioeconomic groups. 
It suggests that A-level households may have a higher disposable income or a greater inclination towards risk-taking behaviour, making them more prone to participating in gambling activities.
B1-B2 Households are Overrepresented yet Underrepresented
While B1-B2 households constitute 21.8% of the Brazilian population, they make up a striking 40% of active real money gamblers in the country. This disparity indicates that individuals from B1-B2 households are significantly overrepresented in the gambling market compared to their representation in the general population. It implies that this particular socioeconomic group might have easier access to gambling opportunities or possess higher discretionary income, allowing them to participate more actively in the industry.
C1-C2 Households Have Near Representation
In contrast to the overrepresentation of A-level and B1-B2 households, C1-C2 households demonstrate a nearly proportionate presence in the Brazilian gambling market. Comprising 47.4% of the Brazilian population, they account for 48% of active real money gamblers. This alignment between the population distribution and the gambling market participation suggests that individuals from C1-C2 households are engaging in gambling activities in line with their demographic representation.
Socioeconomic Factors at Play
The observed disparities in the Brazilian gambling market can be attributed to several underlying socioeconomic factors. A-level households, characterized by their higher income and potentially greater disposable wealth, may find gambling more accessible due to their financial resources. B1-B2 households, although overrepresented, may face financial constraints that prevent them from participating more actively. However, their higher representation could indicate the allure of gambling as a potential means to improve their economic situation.
The overrepresentation of certain socioeconomic groups in the Brazilian gambling market underscores existing inequalities within the country. It highlights disparities in income distribution, access to disposable income, and opportunities for upward mobility. Such imbalances can perpetuate a cycle of socioeconomic disadvantage, as individuals from lower socioeconomic backgrounds may be lured into gambling as a means to attain financial stability or escape their circumstances, further exacerbating their vulnerability.7JP
Addressing Socioeconomic Inequities
To address the disparities in the Brazilian gambling market and reduce socioeconomic inequities, a multifaceted approach is needed. Firstly, initiatives should focus on enhancing financial literacy and providing support to individuals from lower socioeconomic backgrounds, equipping them with the knowledge and tools to make informed decisions about gambling. 
One aspect that ENV Media has been working hard on pushing through its new casino brand, 7JP.com, is to focus heavily on responsible gambling practices. According to ENV Media's COO, Shane Hand, it's of vital importance that any and all brands that enter the Brazilian market have this front of mind.
"Previously, we have worked extensively in the Indian gambling market and one thing that become very clear is that it is of utmost importance to safeguard players, especially those who fall into the lower wage earning brackets. These individuals are the most vulnerable to developing unsustainable gambling habits. It's extremely important that brands considering entering the Brazilain market focus on promoting awareness campaigns and implementing stringent regulations to protect such people"
Conclusion
The overrepresentation of A-level and B1-B2 households in the Brazilian gambling market, coupled with the near-representation of C1-C2 households, sheds light on the socioeconomic inequities that persist within the country. 
While A-level households and B1-B2 households are overrepresented, this indicates that certain socioeconomic factors, such as income and accessibility, play a role in shaping gambling behaviours. 
Recognizing and addressing these disparities is crucial to fostering a more equitable society and ensuring that gambling remains a form of entertainment rather than a path to socioeconomic distress for vulnerable individuals.
RacingTV joins forces with 2mee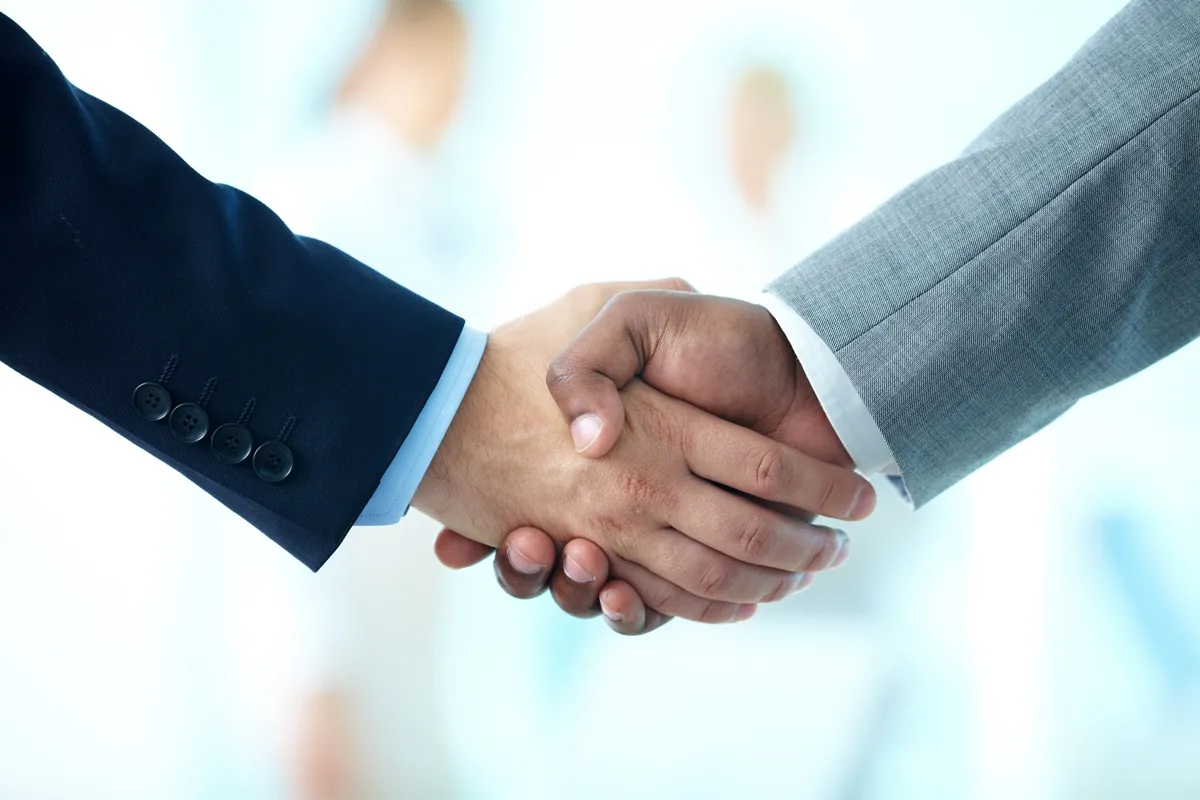 Affiliate powerhouse is allowing its operators to leverage the power of direct human messaging with trial campaigns hitting engagement rates of 38%
2mee, the Direct Human Messaging platform that helps online gambling companies take player communication and engagement to the next level, has joined forces with RacingTV so that the affiliate powerhouse can offer its technology to operators.
This means that online sportsbook brands working with RacingTV can create human hologram messages and use them to drive bettors to their sites.
RacingTV partners Bet Victor and SkyBet have been trialling the technology for several weeks now and across various campaigns have been able to achieve unrivalled rates of engagement and conversion.
One messaging campaign has performed particularly well with Bet Victor ambassador Harry Redknapp delivering a new player bonus offer which hit an engagement rate of 38% with his hologram message.
2mee's patented technology allows gambling operators and affiliates to send Human Hologram Messages directly to customers in a way that demands their absolute attention.
It has been deployed by big-name brands such as BetFred and Sportsbet.io on their own websites and apps to leverage the power of emotional intelligence to boost acquisition and retention, and deliver KYC and compliance messaging with empathy.
Now operators can maximise their ambassadors and brand reach on third-party affiliate collateral as well.
2mee has been designed to do everything a volumetric studio can do but from a mobile phone. The user simply records the person delivering the message from any setting then 2mee recognises the face and cuts out the surrounding clutter, focusing the viewer on the person and the message.
James Riley, CEO of 2mee, said: "We are thrilled to be working with the innovative team at RacingTV and for its operator partners to be able to use our technology to send direct human messages to bettors. This really does allow them to stand out from the crowd and take engagement and conversion to the next level.
"Emotional marketing is absolutely the most effective way to engage and communicate with consumers and what better way of fostering this connection than via a face-to-face message. 2mee allows operators and affiliates to do just that."
Clive Cottrell at RacingTV, added: "Quite frankly, we haven't seen engagement and conversion rates like it. While running hologram campaigns, both BetVictor and SkyBet were our top-performing brands on the pages where the hologram messages were active.
"As an affiliate, this not only allows us to acquire increased volumes of new customers to our operator partners, but we too benefit from enhanced engagement, conversion rates and affiliate revenue streams."
Luke Zgaga, Head of Acquisition UK at Bet Victor, said: "2mee's value proposition through offering a unique human hologram message to prospects was exciting for us to test and exceeded our expectations. We saw strong results and far beyond the engagement levels we get with static image formats and look forward to working with them in the future."