"When it comes to player behaviour, land-based customers have a different profile to those who only bet online": Exclusive interview with GAMING1's Sylvain Boniver
Reading Time:
4
minutes
Casino and sports betting group GAMING1 is by far one of Belgium's best-known suppliers, with over 42 gaming halls and casinos across Belgium, Switzerland and France – as well as 20 online operations globally.
Offering some excellent insight into how land-based vs. online has played out this year, we caught up with GAMING1's Co-founder and COO, Sylvain Boniver to hear the latest on Europe's market developments.
First off, for those who don't know you – can you tell our readers about GAMING1 and what you do?
GAMING1 is a casino and sports betting group, which leads the land-based and online market in its native territory of Belgium and beyond. Leveraging almost three decades of industry experience, our unique business model remains as invaluable as ever.
Combining the network and brand power of a top land-based operator with advanced proprietary technology, we create cutting-edge digital channels for casinos and sportsbooks looking to step up their online operations. In total, we have more than 42 gaming halls and casino resorts in Belgium, Switzerland, and France, as well as managing a portfolio of online operations in regulated markets across the globe.
GAMING1 has a strong track record in Portugal, how has the market performed there this year?
GAMING1 was the first online operator to go live in Portugal with Estoril. The venture has been fruitful, and we've enjoyed cultivating such a productive commercial relationship with our valued partners at the company.
Although we're proud to lead the way in Portugal when it comes to market share, we have no plans to rest on our laurels, and our sights are firmly set on continued growth in the territory. In the first quarter of 2020, we recorded an overall increase in GGR of 19% despite the hiatus on sporting fixtures. With the country's most popular competitions now back up and running, the future looks promising.
How do you see the current state of the country's iGaming market? Do you think it differs from other European markets? If so, how? 
Portugal is a market which is becoming increasingly competitive. At its inception, commercial activity was restricted to local companies, but it long since attracted widespread international attention.
From a legal perspective, the tax review conducted earlier this year was welcomed by operators. The previous system stifled competition, driving the market underground to the benefit of illegal actors.
The current regime, however, remains burdensome. The black market still comprises more than half of the Portuguese gambling industry's total commercial activity. The situation isn't helped by needlessly restrictive regulations, but I'm optimistic that the situation will be resolved in due course.
How much of a land-based tradition do we have there? Is it harder to convert land-based players than in other markets?
It's fair to say that Portugal's land-based market is unique. It differs radically from that found in neighbouring Spain, for example. Casinos are the only place where you'll find land-based bettors enjoying their favourite games – the slot machines seen in Spanish bars, arcades and even street corners do not exist in Portugal.
The country is currently home to just 10 casinos, three of which belong to our partner, Estoril Sol. That makes it a lot more challenging to create an omnichannel experience for players throughout Portugal, so we've chosen to focus on the regions where we are physically present.
When it comes to player behaviour, land-based customers have a different profile to those who only bet online. The cultures that exist around both verticals can also be very different, so the idea that it's easy and effortless to bring land-based players online is fatally flawed.
Regarding player behaviour, land-based customers have a different profile than pure online customers and also different 'cultures'; so, the idea that the conversion from land based to online is natural and easy, is not that simple.
How has COVID-19 affected the online partnerships through and betting and gaming services you offer to land-based operators?
The closure of land-based establishments has underlined the imperative for operators in that vertical to expand their online activities. Our partners have been successful at redirecting land-based customers to their digital operation, thus limiting the financial impact of the outbreak.
The pandemic has also accelerated many of the partnerships that are in our pipeline, but have not yet been finalised. We're in discussion with a number of operators looking to step up their online offering which, in today's market, is a matter of survival given the temporarily reduced presence of land-based.
Why are these better for operators in the current climate than a traditional supplier agreement? 
The difference is that we win or lose together. Traditional suppliers often continue to charge for services regardless of the commercial success enjoyed by their operator clients. GAMING1, on the other hand, shares the same interests and objectives as its partners.
With more than 27-years of industry experience under our belt, operators know that GAMING1 is a partner that can always be relied upon. Focusing on a small number of projects means that we can invest more time and resources into a given partnership than traditional suppliers would. Unlike conventional providers, GAMING1 proactively helps operators bring land-based players online.
What does the short-term future hold for Europe's casino industry, and how can you help your partners during this turbulent time?  
Changes in player habits, coupled with Covid-induced restrictions, are likely to create challenges for operators without an online outlet. Those who have a synergised land-based and digital offering, on the other hand, will be much better equipped to weather the storm that is sweeping the global economy. For those in the former category, GAMING1 stands ready to help deliver an omnichannel experience to their players.
Which new European markets are on your radar? Are there any we should be keeping a close eye on?
We have our sites firmly set on French expansion, and are creating a land-based network in the country with our exciting new brand, 'Circus'. We currently operate 6 casinos there, including a Club in Paris, and have undertaken a joint venture with valued partners JOA, who run 33 French-based casinos.
Of course, we are also eagerly awaiting online casino regulation and expect that the covid crisis will accelerate that process.
The Netherlands market also offers interesting prospects. Its authorities have just adopted a law to regulate the gambling industry, and we are preparing to enter the country with a top tier partner, so stay tuned for more info soon enough!

Source: Latest News on European Gaming Media Network
This is a Syndicated News piece. Photo credits or photo sources can be found on the source article: "When it comes to player behaviour, land-based customers have a different profile to those who only bet online": Exclusive interview with GAMING1's Sylvain Boniver
MrSlotty and EGT Digital sign new partnership
Reading Time:
< 1
minute
EGT Digital is happy to announce its new partnership with the leading slots provider, MrSlotty.
The Bulgaria-based company will have the chance to provide the fresh gaming content of MrSlotty to their customers. Moreover, they will benefit from the Lithuanian provider's cutting edge platform and its third-party content.
Adding the huge selection of third-party games, powered by the world's best software providers, EGT Digital will have the chance to provide premium content to operators worldwide. Designed to engage the players and to offer them an exclusive customer journey, MrSlotty's high-tech platform will align perfectly with EGT Digital's passion for fully satisfying the players' needs.
From old-school classic slots to modern slot games, all in HTML5 is what MrSlotty offers to the industry. Among the titles from their content suite are the popular names – Mermaid Gold, Joker Dice, Dracula's Gems, 50 Lines of War, etc.
The premium slots developer from Lithuania will integrate their portfolio of over 50 games into EGT Digital's growing online platform. Their games are suitable for mobile phones and thanks to the compatible technology, they can be played on many different types of devices. There is no need to say that this makes their games highly attractive to the players.
For EGT Digital, Alexander Botov, CEO shared: "We are very pleased to partner with MrSlotty because their high-quality content will be such a gem in our portfolio of games. We are sure that this will be a long-lasting partnership that will lead both of us to the desired success".
For MrSlotty and MrSlotty GameHub, Anatoliy Peev, the Director, shared: "EGT Digital has developed a reputation as a well-established software provider, and we are glad to join forces with them to additionally expand our content and aggregation footprint with the many clients they work with."

Source: Latest News on European Gaming Media Network
This is a Syndicated News piece. Photo credits or photo sources can be found on the source article: MrSlotty and EGT Digital sign new partnership
HSBC UK increases gambling block feature to 3 days
Reading Time:
2
minutes
With lockdown causing an increase in gambling, HSBC UK and first direct have today announced an increased cooling off period to their gambling block feature, from 24 hours to 72 hours.
The self-restriction tool, which prevents customers from being able to make gambling payments on their accounts after it's switched on, will automatically decline any gambling transactions for three days, to help people control their urge to gamble.
Recently published data from the UK Gambling Commission (UKGC) highlights that lockdown measures have had an impact on gambling behavior in the UK, with a month-on-month increase of 29% in gross gambling yield (GGY), and a 7% increase in active accounts.
Maxine Pritchard, Head of Financial Inclusion and Vulnerability at HSBC UK said: "This is a challenging time for many of our customers, with some not working and perhaps facing financial difficulty. By increasing the restriction to 72 hours, this will help give our customers time to pause when they are tempted to return to gambling.
"We are always looking for new ways to support our customers and make it easier for them to manage their finances. Customer feedback on our gambling control showed us there was more we could do to help and we've worked closely with them and with GamCare to design the solution."
Available to HSBC UK and first direct customers with an active debit card, the option can be switched on via the 'Manage Cards' section on the HSBC UK mobile app (within the 'Cards' section of the fd mobile app), as well as via telephone banking or by going into a branch – giving customers added control over their spending.
Anna Hemmings, CEO of GamCare, says: "The ability to block gambling transactions through your bank card or app is an important tool for those struggling with their gambling, and is ideally used together with other practical tools such as self-exclusion, blocking software, and specialist support around the issue – as we have recently emphasised through our 'TalkBanStop' partnership and campaign.
"The University of Bristol Personal Finance Research Centre has also highlighted that 'positive friction' such as a cooling off period is important for the success of blocks, as this prevents them being turned off in the event of urges to gamble. GamCare is pleased to see HSBC UK and first direct take this positive step to support their customers."
HSBC UK and first direct both have their own specialist support teams on hand to help vulnerable customers including those at risk of financial harm from gambling and can refer customers to a trusted external organisations where needed.

Source: Latest News on European Gaming Media Network
This is a Syndicated News piece. Photo credits or photo sources can be found on the source article: HSBC UK increases gambling block feature to 3 days
Week 3/2021 slot games releases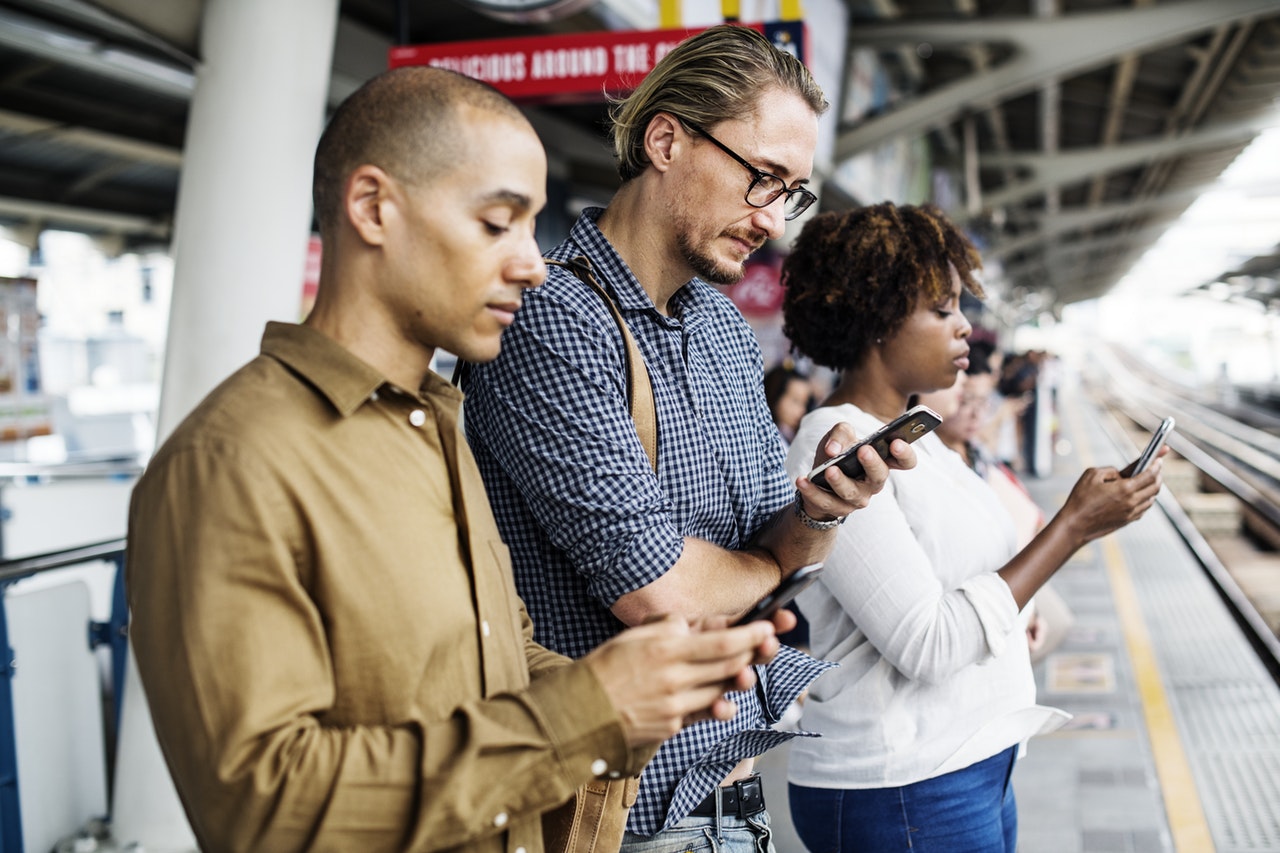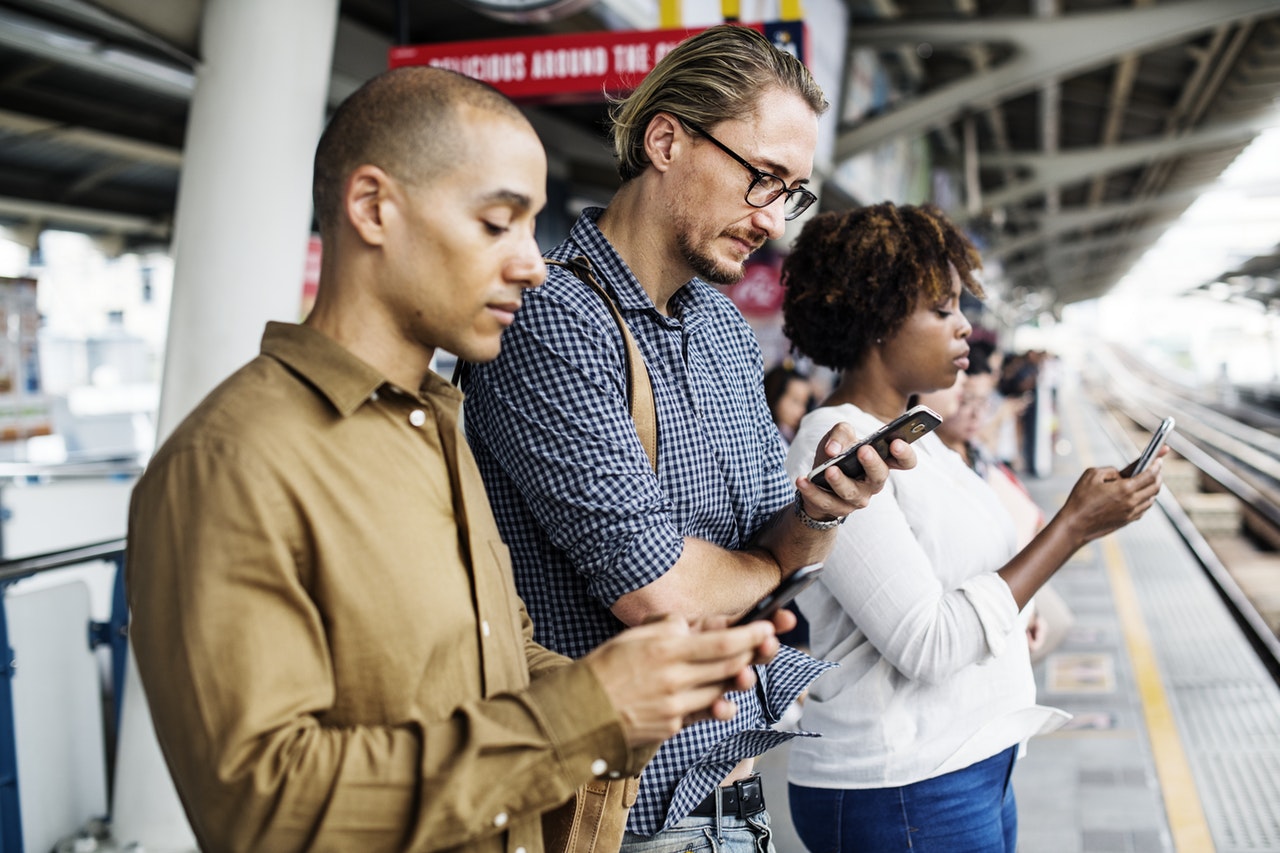 Reading Time:
7
minutes
Here are this weeks latest slots releases!
Pragmatic Play, has unveiled the latest addition to its Reel Kingdom collaboration, Emerald King Rainbow Road. Utilising a high-volatility, casino classic feel, the 3×5 slot sees players return to the Kingdom of the Emerald Isle in search of even more riches. Packed with features, Emerald King Rainbow Road rewards players for finding Pot of Gold Symbols, which can trigger the Eliminator Bonus, with more Scatter Symbols leading to bigger wins. Through this round, players can also trigger the Rainbow Road Bonus or Emerald King Bonus. The Emerald King Bonus sees reels light up green with each spin, starting a mini-slot machine in the middle of a reel, which can pay out huge amounts if Lucky 7s line up.
GAMOMAT, one of the leading independent slot game developers, has launched its industry-first TRIPLE RUSH feature for the much loved Take 5 title. TRIPLE RUSH offers players the thrilling experience of enjoying three spins from just one bet. TRIPLE RUSH limits stake size to 1€, has no effect on individual game RTP or the maximum player return.  This new feature follows the successful roll out of the DOUBLE RUSH feature at the close of 2020. Following rave reviews for DOUBLE RUSH, this innovative feature has been added to Fruit Mania.
FunFair Technologies, has launched its most popular blockchain slot title, Shamrock Treasures, into the online gaming vertical. Players enjoying the game follow the charming Leprechaun Fergus O'Fun on his quest for Shamrock Treasures, within a 3×3 title showcasing a classic Irish theme which appeals to both slot enthusiasts and total newcomers. Bettors on the hunt for a four-leaf clover discover the slot's inviting symbols, ranging from pots of gold to Leprechaun pipes, as well as its thrilling gameplay features and immersive soundtrack. Landing three Shamrock Scatter Symbols on the reels triggers a multi-level wheel bonus, which generates increasingly attractive prizes after three successive spins, offering potential wins of over x6000.
Kalamba Games is inviting players to a spooky fairground to try their luck at shooting ducks for big wins in their feature-filled title Ducks Till Dawn. Set in twilight and featuring familiar characters from the fairground, Ducks Till Dawn comes with a fresh new mechanic and a modern theme which is sure to thrill players of all demographics. Ducks move across the reels and if one is caught in the crosshairs the player will win the amount shown on the duck. If multiple ducks are landed, the win can be multiplied up to 200x the bet for extra volatility. The Spin Boost feature allows players to fill two meters at the top of the screen by simply playing the base game. The gauges increase with each spin and when full, award up to 15 Free Spins, adding an extra layer of engagement to the title.
Scientific Games Corporation has expanded its portfolio of games developed under license from Hasbro, Inc. with the launch of its new feature-packed online slot game CLUEDO Cash Mystery. The new title from Scientific Games' in-house studio builds on the Company's popular portfolio of Hasbro branded content, the two companies having collaborated together since 1998 on leading gaming brands, including the top selling MONOPOLY franchise. CLUEDO Cash Mystery is based on the globally recognized board game brand and incorporates all the familiar characters, rooms and weapons associated with the brand. Offering a top prize of £250,000, the online slot brings the classic game to life across 5 reels, offering 180 free spin combinations, up to 6x multipliers, and up to 25 spins that will make for a high action gaming experience with thrilling reveals.
Inspired Entertainment, Inc is pleased to announce the launch of Vegas Cash Spins
, a 25-line, 5×3-reel, classic Vegas-themed slot game, available online and on mobile. Akin to playing on a classic Big Wheel Las Vegas style slot machine, the game's vibrant graphics and easy gameplay will please and amuse fans of traditional slot games. Giving players the chance to enjoy the fun and thrill of Las Vegas, Vegas Cash Spins features the popular re-spin mechanic, coupled with bonus wheels that combine for big prize potential. Six or more wheel symbols in view will trigger the Vegas Cash Spins Bonus, in the base game​. If the wheels land in a 2×2 shape they will transform into a bonus chance wheel with an extra chance to get into the bonus, delivering players a highly engaging gameplay experience from the outset and throughout.
Stakelogic is taking players on a mystical adventure where they must smash away ancient blocks and charge magic totems in order to unlock the most valuable treasures hidden deep within a Mayan temple. Mayan Rush
is a 5×5 reel, 3,125 payline video slot that is visually striking and with sound that immerses players in a highly authentic and entertaining experience. This is combined with a range of features that deliver thrilling gameplay. In the base game, each consecutive win removes ancient blocks from the reels which in turn allows for more wins from that spin. When all blocks have been removed, the game enters Rush Mode.
A brand new Play'n GO title comes crashing into the market today, as they release their 5×3 video slot, Bull in a China Shop. Bull in a China Shop is the perfect release to prepare for, Chinese New Year, which this year is the year of the Ox, the inspiration for this title. The game focuses on a shop owner who brings a bull to their store to celebrate the new year. Of course, it doesn't go well, and now players have to save the day and pick up rewards along the way. The bull itself is not only the focus of the theme; it is also the Wild symbol in the game. Not only does it help players create wins on paylines every time it lands, it also triggers one of three special features, so there's always something for them to look forward to. Variety is also a part of the game's free spins, where players can choose one of those three features to play with during their spins; giving them more control over their session.
Playson has released its latest immersive slot, 5 Super Sevens & Fruits. Seven symbols are key to the 3×5 title, as prizes for them are awarded when three appear adjacently on a payline. The rest of the game symbols pay regularly: from leftmost to rightmost on the five bet lines. To ramp up the excitement, Gold Star Scatter symbols land on the grid to pay out wins regardless of where they appear. As the newest addition to Playson's Timeless Fruit Slots portfolio, the game joins successful hits such as Super Burning Wins: Respin, Imperial Fruits: 100 lines and the recently-launched Diamond Wins: Hold and Win.
Pragmatic Play, has put together a vibrant jungle expedition in its latest game, Congo Cash. In partnership with Wild Streak Gaming, the 5-reel video slot provides players with 432 different ways to win and immerses them in a dense jungle environment. Players will need their walking boots and map at the ready, since this exploration is littered with exotic animals, wild beasts and big potential wins. The Butterfly and the Congo Cash symbols can land players one of the huge money prizes displayed on the jewels above the reels. Congo Cash also features three available jackpots – Minor, Major and Grand, with plenty of adventure awaiting in the Free Spins mode, which can be triggered if three Scatter Symbols land on the reels.
Yggdrasil, has embraced the icy return of winter with Frost Queen Jackpots. Players are welcomed into the frozen palace of the beautiful Frost Queen in search of hidden treasures scattered throughout the castle. Explorers are tasked with collecting matching keys. If they find all five keys in the same-coloured set they are awarded with 10 free spins for a chance to win five different progressive jackpots. Each jackpot is colour-coded and players can win more than one jackpot in the free spins mode. The game follows the same successful concept featuring in many of Yggdrasil's local jackpot titles with five of a kind collectibles which have proven popular with global players. If players land three Magic Mirror scatter symbols in the base game, they are transported to either the Jackpot Free Spins or Treasure Chest Bonus Game.
Fruit Million, a traditional-style fruit slot released in the middle of December, has quickly become one of the most successful games in BGaming's line-up. It has become one of the top eight slots of a major casino in just 10 days. The slot with 100 paylines and features such as extended wilds and a gamble round surprises casino lovers with its simplicity and generosity. Furthermore, it is designed in a way that keeps players involved and entertained.

Source: Latest News on European Gaming Media Network
This is a Syndicated News piece. Photo credits or photo sources can be found on the source article: Week 3/2021 slot games releases